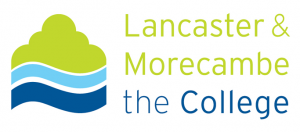 Lancaster and Morecambe College – United Kingdom
www.lmc.ac.uk

Lancaster and Morecambe College (LMC) is a public sector college of further education and the main provider of vocational and adult education and training in North Lancashire and South Cumbria. It annually has around 1500 full-time students & 3000+ part-time or work based students.
LMC's main role is to provide training in vocational skills to students of all ages and ability levels, leading to employment and/or academic skills leading to a place in higher education. LMC welcomes students of all ages and has well established courses in basic skills as well as initial teacher training and a range of business courses.
LMC believes in making sure that their students and members of staff feel not only safe and valued but also supported to realise their potential. The LMC mission statement clearly sets out their role in the community,
'Providing Lancaster and Morecambe and surrounding communities with an outstanding student experience fulfilling vocational, personal and employment goals.'
Rated Good by OFSTED, LMC success rates are in the top 10% of colleges in the UK, and the key to our success is a strong set of values which permeates all aspects of our college life including transnational activity.
International Projects have played an increasingly important role in the personal and professional development of students and staff as well as the wider community and the essential experiences from participating in European projects and programmes gives significant value to the working and learning experiences of those who attend the college.

EAS28 – Comune di Ortona – Italy
www.eas28.it
The EAS 28 Youth Information Centre – Informagiovani (short as IG28) has been established since 1992 and has gone from strength to strength. The service has three full-time staff, a Coordinator, a Development Officer and an Information Officer. We also have a part-time Assistant Information Officer.
The IG28 works with young people aged 12 to 25, parents and those who work with young people, for example teachers and youth workers. Therefore our primary focus is on providing information and youth work programmes to improve the lives and development of young people and the adults who support them. On the other side, our overall purpose is to ensure the provision of quality youth work and to help young people to develop positive attitudes by making the best choices with regards to relationships, school, college, internet safety, health and especially entering work.
In order to achieve this ambitious purpose, we are continuously developing and implementing programs and policies in the following areas:
Education: we offer young people informal education which complements the formal education sector. Our courses offer a fun way of learning new skills and having new experiences that will look really good on their CV and help them get involved in their community in a really positive way.
Youth Health: we are able to offer young people interactive programmes that will promote and inform healthy lifestyle behaviours. They cover topics such as drug and alcohol awareness, socialising safely, healthy choices, personal development, sexual health awareness, mental health or healthy eating.
Employment: our office has an important tradition of helping young people find employment. Youth work plays an important role in youth employability and the aim of IG28 is to support young people in building confidence, finding opportunities and for personal growth.
Youth Support: we offer young people a listening ear support service in order to support them to manage possible difficulties they may be experiencing at home, at school or in their personal lives.
Internet Safety and Cyber Bullying: online tools, smart gadgets, widgets and social networks have many hidden dangers. What we do is to organise workshops to educate people about the dangers of the Internet and in particular Cyberbullying.
Additionally, we strive to encourage both parents and young people to have positive attitudes towards the Internet and embrace it in a responsible and age appropriate manner.
Child Protection: it is our policy to safeguard the welfare of all children and young people by protecting them from all forms of abuse. We are committed to providing a safe space for children and young people to grow, develop, learn and have fun.
Equality and Diversity: we are committed to prevent any form of discrimination, inequality or denial of equal opportunity; whether direct or indirect against young people, staff, prospective staff members and volunteers. Our commitment to Equality and Diversity is practically demonstrated through our work on specific projects designed to tackle racism, sectarianism and homophobia.
IG28 – Informagiovani currently caters for on average 200 young people per month.
The centre belongs to the Informagiovani Network, operates under the National Informagiovani guidelines and offers a unique approach to youth information in that the information team strive to animate the information through courses and innovative projects.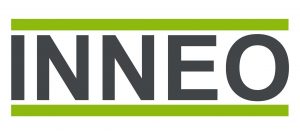 INNEO – Studio Twórczego Rozwoju – Poland
www.inneo.org.pl
The Center for Training and Research INNEO is the association acting in Rzeszow (Poland), founded on the initiative of people who decided to work in the field of training and research. Our main motivation were concerns about our region. Subcarpathian voivodeship used to be one of the most disadvantaged regions in Poland – with low income and high unemployment rate. At the same time we were aware of Rzeszów's capacity to be an innovative living environment with an interesting economic profile and big percentage of young, educated people.
At the beginning INNEO acted on local level, carrying out activities such as lectures, workshops and classes related to entrepreneurship and labour market. Large part of the training has been performed as the subcontractor in the field of the program Human Capital funded by European Social Fund (ESF).
The Center for Training and Research INNEO is currently involved in the development of numerous projects on national and international level. The Association is experienced in projects in framework of programs such as Youth in Action, Swiss Program, Erasmus+ KA1 and KA2. The main objective of the association is still providing education, training and research for social and economic development. Thanks to EU projects we have a chance to do it in the broader context and with the international exchange of practices and experiences.
The staff of INNEO consists of members with knowledge and experience in various fields e.g. labour market and entrepreneurship. We are also experienced in field of project management, evaluation and monitoring, dissemination and exploitation of results, development of training courses (including development of training material) and research in the field of social and economic development.


Submeet – incontrarsi per crescere – Italy
www.submeet.eu
Submeet association is a not for profit organisation established in March 2011 with the aim to promote transnational mobility activities targeting learners and staff.
Relating to the new EU Programme Erasmus +, Submeet aims to:
support learners in the acquisition of competences with a view to improving their personal development and employability in the European Labour Market;
support the professional development of those who work in education, training and youth with a view to innovating and improving the quality of teaching, training and youth work around Europe.
raise participants' awareness and understanding of other cultures and countries,
actively participate in society and develop a sense of European citizenship and identity;
reinforce synergies and transitions between formal, non-formal education, vocational training, employment and entrepreneurship;
ensure a better recognition of competences gained through learning periods spent abroad.

VšĮ "Žinių kodas" – Lithuania
www.ziniukodas.lt
VšĮ "Žinių kodas" (Knowledge Code) is a non-profit institution with a mission to create educated society and knowledge that would help to reduce social exclusion and to enable all members of our society to active participation in the labour market.
Knowledge Code runs training centre PRO (www.mokymaiPRO.lt) for vocational and adult education. It annually has around 400 students. The training centre provides courses, seminars, workshops in fields of office administration, accounting and finance, personnel and sales management, law, psychology, ICT, photography, care&beauty, catering and languages in major cities of Lithuania.
Modern e-learning tools allow us to reach learners all over the country and beyond its borders.
Organization supports volunteering and internships as a way to gain valuable experience for further career.
Knowledge Code established career portal www.karjera.eu in order to ensure all information related career in one place.
Knowledge Code encourages society to be active, educated and social integrated, especially in labour market and professional orientation.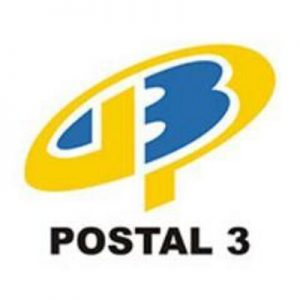 Academia Postal 3 Vigo S.L. – Spain
www.postal3.es
In Academia Postal 3 we are committed to training, consultancy projects and development of online resources. For over 20 years we provide our services to public and private organizations.
Services
We manage each project from the "what you need", setting goals, actions and materials design, implementation and monitoring of the work and finally evaluation of the results.
Our lines of services are:
Training Projects
R + D + i
Software projects and resources online.
Experience and working model
After 20 years of work we have become a benchmark in the field of training and project management in Spain. Our customers are some of the most important public agencies and private entities in our country: Ministry of Industry, Regional Government of Galicia, Tripartite Foundation, National Institute for Unemployed People, Federation of Municipalities, etc.
The structure of a working model that integrates versatile engineers, computer scientists, economists, financiers, designers, educators, linguists, administrative, and an extensive catalogue of educational experts, enables individual development, complementary, or simultaneous projects of different nature from a relational and productive perspective.
This combination of expertise and complementarity is the source of synergy and effective experience in the making and implementation of training projects, R + D + i, Projects related to the development of software and online resources about different professional, social or business areas.
For its design and implementation Academia Postal 3 has two centers in the city of Vigo and Pontevedra center, Valladolid and Madrid, plus numerous integrated into this model work in almost all the Spanish state partners.

Private Institute Emphasys Centre – Cyprus
www.emphasyscentre.com
The Emphasys Centre (Cyprus) functions as a Centre for Education, ICT Training and Research. It is accredited by the Cyprus Ministry of Education as an Educational Centre specialising in ICT training for students (VET) and for adults. It is also accredited by the ECDL Foundation and the CEPIS and by the Cambridge International Examination Board.
The Research Centre is actively involved in the area of EU projects and cooperates closely with several organizations, research centres, schools, both in Cyprus and in the E.U. for the development and implementation of various projects through the Erasmus+ Programme in all sectors: Education, Training and Youth.
The "Emphasys Centre" offers high quality courses:
• Students – young people interested to acquire qualification of entering higher education institutions (i.e. GCE A' Level, ECDL, National ICT exams)
• Professionals and young people interested in obtaining professional qualification (i.e. ECDL)
• Professionals and young people interested in attaining vocational training for employment
• Adults (NEET, unemployed people, senior citizens etc.) interested to acquire professional qualification in the digital era
The "Emphasys Centre" provides, apart from the ICT training, the following services:
• Career guidance for young people and young people (NEETs)
• Counseling and mentoring to all learners aiming at enhancing their learning capability according to their needs (Early School Leavers, Young unemployed people)
• Support students with learning difficulties and developmental problems (detect their special needs and provide individual help)

Fundatia EuroEd – Romania
www.euroed.ro
EuroEd Foundation is a non-profit organisation set up in 1992 and located in Iasi, Romania. It delivers educational services to all age categories and developed a series of programmes, including language courses and international training courses for language teachers and professional trainings in vocational fields, IT, mentoring, communication, etc.
EuroEd's relevant experience lies with co-ordinating and participating in EU funded projects, as well as in strategies and methodologies of co-operation at local, regional, national and trans-national level.
In addition, EuroEd Foundation coordinated and implemented over 50 national and international educational projects since 1995, in the field of: learning languages for specific purposes, online resources, educational materials, games and drama techniques, networks, employability, development of competencies for job profiles, social inclusion, motivation and support, promoting quality in developing European projects, sports, social responsibility and volunteering, etc.
EuroEd is a founder member of QUEST (The Romanian Association for Quality Language Services). EuroEd received 9 international awards in the last 5 years for the quality of its projects: 8 European Label Awards and a Worldaware distinction. Two of the projects led by EuroEd were selected by the EU Commission as examples of best practices in its collection called LINGO.
Mission Statement – EuroEd Foundation aims at supporting the reform processes of civic society by promoting high-quality standards in accordance with European Community requirements in the field of education, civil society, public policies, youth, law, culture, mass media, and regional development.
Through its initiatives, EuroEd Foundation intends to act as a regional catalyst for debating and developing regional and international projects which should facilitate exchange of ideas and experience in the field of democracy and European Integration.